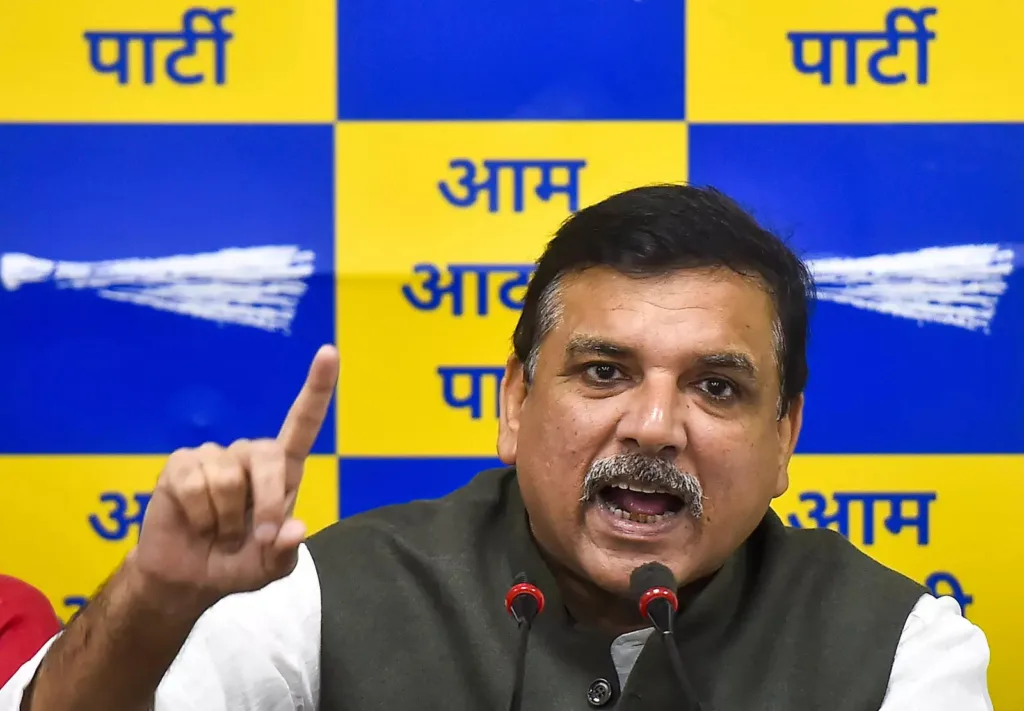 Delhi, October 10, 2023 – In a recent development related to the Delhi Excise Scam, AAP leader Sanjay Singh's custody has been extended until October 13. He was presented before the Enforcement Directorate (ED) on October 10, where he demanded justice, asserting that his name and reputation had been unfairly implicated in the liquor case.
MK Nagpal, the special judge overseeing the case, granted the extension of Singh's arrest. The ongoing scandal has raised significant concerns about corruption within the excise department, prompting public calls for accountability.
Also Read:
Sanjay Singh's insistence on a thorough investigation into officials allegedly involved in the scam adds a new dimension to the case. He maintains his innocence and is determined to clear his name while ensuring those responsible for any wrongdoing face consequences.
The extension of Singh's custody indicates that the legal proceedings in this high-profile case are far from over, promising further revelations in the days ahead. The Delhi Excise Scam continues to captivate public attention as it unfolds.